Tarneeb game - version 2.0
Tarneeb is a plain trick-taking game for four players in two teams with trumps and bidding, partners facing each other. You can learn more about Tarneeb and how to play it from the game help file.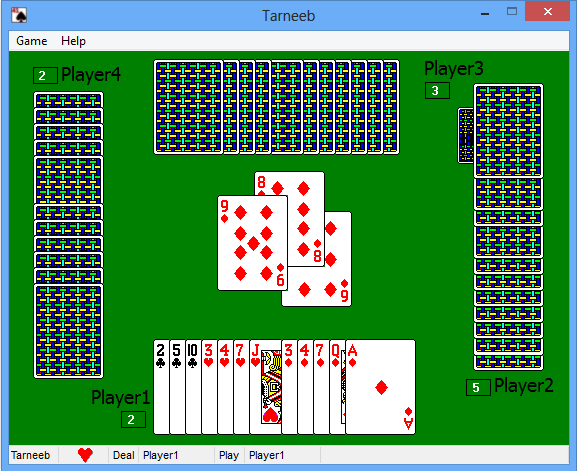 Tarneeb card game was probably inspired by many other Arabic card games, though many different nations throughout the Middle East claim that Tarneeb was created in their respective countries. Historically Tarneeb can be traced back to Bla'd Al Sham, more specifically Syria, Lebanon, Jordan, and Palestine, however the game seems to have truly flourished only from the early 18th century on.
Tarneeb game has English and Arabic interface.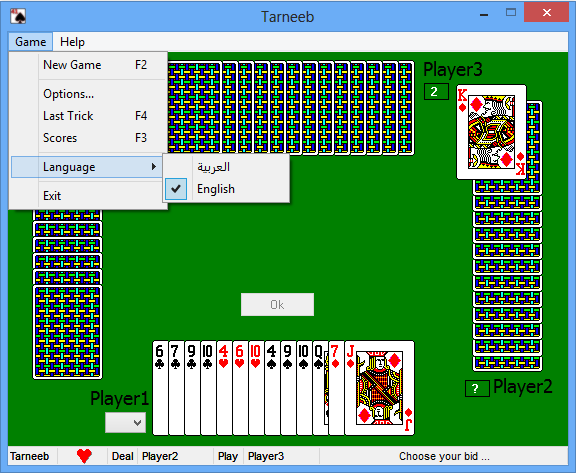 Supported systems: WindowsXp and above.